Atelier 63
Hofstrasse 15
6300Zug
comissioned portraits painting in oil
Your professional portrait in oil on canvas
An original painting on the wall provides each interior with a special personality.
Let yourself or your loved ones be eternalized by a real artist. A portrait in oil on canvas will become more valuable with each passing decade and delights you and the future generations.
As a professional artist with long-lasting experience I guarantee high quality and originality of the artwork.
Services
single portraits
group portraits
family portraits
wedding portaits
portraits with a pet
pet portraits
Techniques:
alla-prima-technique (prime painting)
traditional painting technique
Procedure:
You send me the photo you want me to paint via E-Mail.
You could enclose multiple photos or videos if you want to, so that I have a better idea of the portrayed person.
You could also come visit me in my atelier and I will take professional photos.
It is possible to combine multiple photos.
During the painting process you'll be informed about the progress on a regular basis.
Duration: 8 to 12 weeks
Within a radius of 50km from Zug, Switzerland I will deliver your artwork personally and for free.
Safe delivery.
Prices from 1000 CHF
With pleasure I will make you a non-binding offer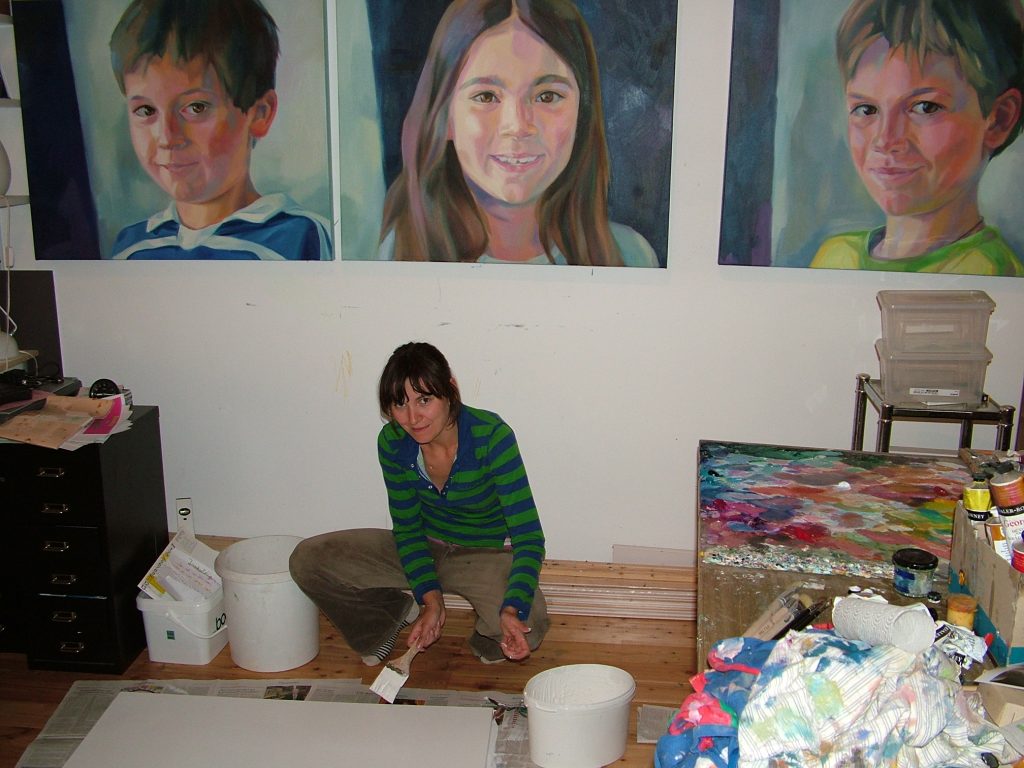 born in Minsk (Belarus)
Education
1993 – 1996 Academy of Fine Arts Minsk, Belarus
1998 – 2003 University of Arts and Design Pforzheim, Germany, Diplom
2006 – 2008 Academy of Fine Arts Städelschule Frankfurt am Main, Germany
2012 – 2013 Ruprecht-Karls-University Heidelberg, Studio art history
For centuries, order painting haa been an integral part of artistic creation.
An artwork according to your wishes that matches your interior design is unique. It provides your home with a special atmosphere.
You have a favourite motive that you would like to turn into a artwork?
Or a snapshot from your last holiday?
Would you like to have the fassade of your house or boat painted on canvas?
Anything is possible. I will be happy to advise you and create first drafts.